PZU: kontakt, który zna większość Polaków
Powszechny Zakład Ubezpieczeń, największy ubezpieczyciel w Polsce, firma-matka, z której wydzielono wiele spółek celowych, to marka, którą zna każdy Polak i jednocześnie prawdą jest, że PZU kontakt stara się podtrzymać także ze swojej strony.
PZU – ubezpieczenia wszelkie i od każdego ryzyka
Dominującą firmą w strukturze PZU jest Powszechny Zakład Ubezpieczeń S.A., i to ta firma obsługuje większość ubezpieczeń, jeśli chodzi o ilość polis. Jeśli natomiast chodzi o wartość, prawdopodobnie większy udział w rynku ma największa spółka zależna, Powszechny Zakład Ubezpieczeń na Życie S.A. Od 2010 roku PZU jest spółką notowaną na GPW i to od tego momentu, rozwija się najbardziej dynamicznie. Jednak dominująca pozycja zwykle oznacza poważne problemy z kontaktem przez infolinię. A jak jest w przypadku PZU?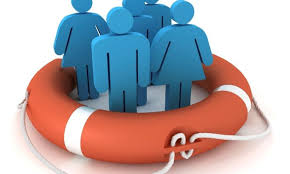 PZU: kontakt inny dla każdej sprawy
• W grupie kapitałowej PZU każda spółka zależna ma kilka własnych infolinii.
• Dla wygody uruchomiono zakładkę kontaktową na stronie www.pzu.pl, ale wielu spraw tą drogą załatwić się nie da.
• PZU kontakt zapewnia przede wszystkim przez główną infolinię 22-566-55-55, ewentualnie stamtąd przekierowując klienta przez własną centralę lub w przypadku braku takiej możliwości po prostu przez zasugerowanie kontaktu pod innymi numerami.
• CRM PZU jest rozbudowany i rozmowa telefoniczna zajmuje sporo czasu. Warto także pamiętać, że zamówienia, wypowiedzenia i zmiany w polisach są dość szczególnie regulowane przepisami i cała procedura wymaga czasu.
PZU: telefon do wszystkiego
W PZU infolinia jest dostępna pod numerem 22-566-55-55
Jest to ogólny numer, z którego, dzięki wyborowi odpowiednich opcji w menu lub w trakcie rozmowy z doradcą można uzyskać informacje na temat większości usług grupy kapitałowej.
Można między innymi:
• nabyć, przedłużyć, odnowić, zawiesić lub wypowiedzieć polisę ubezpieczenia komunikacyjnego, NNW, mieszkania, podróżnego, OC w życiu prywatnym i zawodowym, OC rowerzysty itp.;
• uzyskać informacje o poszczególnych polisach, dokonać wyceny lub negocjacji cen;
• poznać zakresy ubezpieczeń w różnych wariantach polisowych;
• dowiedzieć się o godzinach pracy biur naziemnych;
• zgłosić szkodę, sprawdzić stan zgłoszenia oraz złożyć reklamacje lub odwołanie o decyzji o wypłacie, lub wstrzymaniu wypłaty odszkodowania.
Warto pamiętać, że w PZU telefon jest podstawowym sposobem kontaktu ze względu na charakter przekazywanych danych, stąd czas oczekiwania na połączenie jest mimo sprawnej obsługi, dość długi.
Jak korzystać z infolinii PZU assistance i zgłoszeń szkody?
Jako dominujący podmiot, PZU assistance obsługuje bardzo często. Zgłoszenie zdarzenia może być dokonane przez numer podstawowej infolinii – 22-566-55-55
W przypadku zgłoszenia szkody należy podać doradcy kilka ważnych informacji:
• numer polisy;
• imię, nazwisko, PESEL lub komplet innych danych identyfikacyjnych;
• miejsce i charakter zdarzenia;
• oczekiwania co do charakteru pomocy (wycena, pokrycie szkód, usunięcie uszkodzonych pojazdów).
Doradca ze swojej strony oczywiście będzie dopytywał o szczegóły, które są potrzebne do przyjęcia zgłoszenia, ale bez informacji wymienionych wyżej nie będzie możliwe wysłanie pomocy.
Co można załatwić przez różne kanały komunikacji w PZU: telefon, czat, placówka

• W placówce naziemnej można przeprowadzić każdą operację.
• Przez telefon, podając odpowiednie dane identyfikacyjne, można wykonać praktycznie każdą operację, przy czym należy pamiętać, że dla niektórych konieczne będzie jeszcze odebranie lub odebranie i odesłanie dokumentów – dostarcza je kurier i on też odbiera dokumenty od klienta.
• Do PZU telefon można wykonać o każdej porze doby. Zakres obsługi w poszczególnych dniach (np. w święta, może ulegać zmianom, ale zwykle tylko wydłuża się czas oczekiwania na połączenie z konsultantem). PZU nigdzie nie zapewniło ciągłości obsługi ani też nie poinformowało o ograniczeniu dostępu do infolinii o określonych porach dnia.
• Czat jest raczej kanałem informacyjnym. Ze względu na brak możliwości potwierdzenia tożsamości klienta, ta drogą nie można na przykład złożyć aktualizacji do polisy.
• Wiele zmian można wprowadzić samodzielnie, ale nie przez zakładkę kontakt/ pzu.pl, tylko przez własne konto internetowe, do którego dostęp otrzymuje się wraz z zakupem polisy, ale można też utworzyć takie konto (jeśli przy podpisywaniu ubezpieczenia nie było ono tworzone) w czasie rozmowy telefonicznej z doradcą.
Co zrobić, gdy PZU infolinia nie odpowiada?
Ze względu na dużą ilość polis i ubezpieczonych, nie zawsze udaje się w PZU płynnie obsłużyć wszystkie zgłoszenia. Jeśli celem jest zgłoszenie szkody i wezwanie Assistance, to można poczekać, ale czasem w PZU infolinia jest po prostu zbyt obciążona – jeśli sprawa jest mniej pilna, warto zadzwonić w godzinach między 10 a 13 albo w porze wieczornej.
PZU: Kontakt – 22-566-55-55
[Total: 10 Average: 4.1/5]